🎃 2023 Pumpkin Festival 🎃
September 23rd – November 5th
The season has come to an END. Thank y'all so much for an amazing second fall season on the farm! We can't wait to see you again in the spring of 2024 for strawberries & flowers!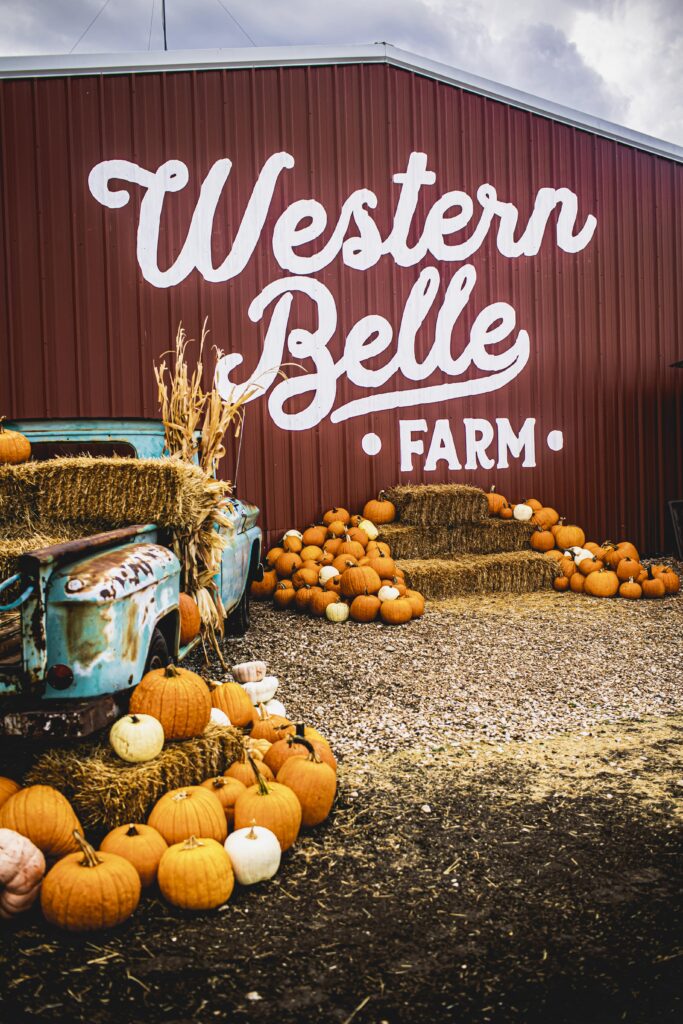 A little about our farm…
Western Belle is a Family Farm located in the great community of West, TX about 10 minutes north of Waco, and about an 1 hour and 15 minutes south of the Dallas- Fort Worth Area. West comma Texas is well known for their Czech heritage and famous Kolaches! We love our town!
For several weeks a year, we open up our farm to host different Festivals on the Farm such as our Spring Festival (typically held in May/ early June) & our fall Pumpkin Festival. We have plans to expand into other seasons in the future!
As 4th generation farmers, we love to engage the community in agriculture through our Festivals. We provide different hands on experiences and activities at the farm to connect the community with some of the basic aspects of agriculture. Through blog-style posts on our social media and website, we love sharing our struggles and successes of crop farming in Texas vs the farms we grew up on in Maryland.
When visiting the farm, we have over 20 activities included in admission. There is something for everyone, and we truly mean everyone! We do our best to come up with activities that engage all ages whether it be the Beeline Mini Zip lines, our Pumpkin Jump Pillow, the Cattle Drive Barrel Train ride, petting lots of farm animals, our Barn Slides, Shooting our Pumpkin Cannon, picking from fields of U-Pick sunflowers and zinnias (seasonally), pumpkins & much more! There are also various photo ops we built throughout the farm to take those photos of your family and friends while visiting! Come prepared for a day of fun on the farm and memories that will last a lifetime.
Sign up for our newsletter or "follow us" on Facebook or Instagram for updates on our upcoming Festivals on the Farm!
We can't wait to have y'all out to the farm soon!
-Taylor