Hey Y'all!
We farmed 450 acres of row crops and personally owned a pumpkin patch business for the last 6 years in Maryland. We recently sold most everything we owned, downsized our lives and moved ourselves to West, TX!
Why, you ask? Seems crazy, we know…We've always loved the Waco area and we've felt drawn here ever since our first (of many) vacations in 2018. (I will come back to that)
Our original farm, Winterbrook Farms, was a 450-acre farming operation that was primarily a hay and crop farm. The primary focus was supplying local horse farms with top-quality hay while rotating other fields with crops.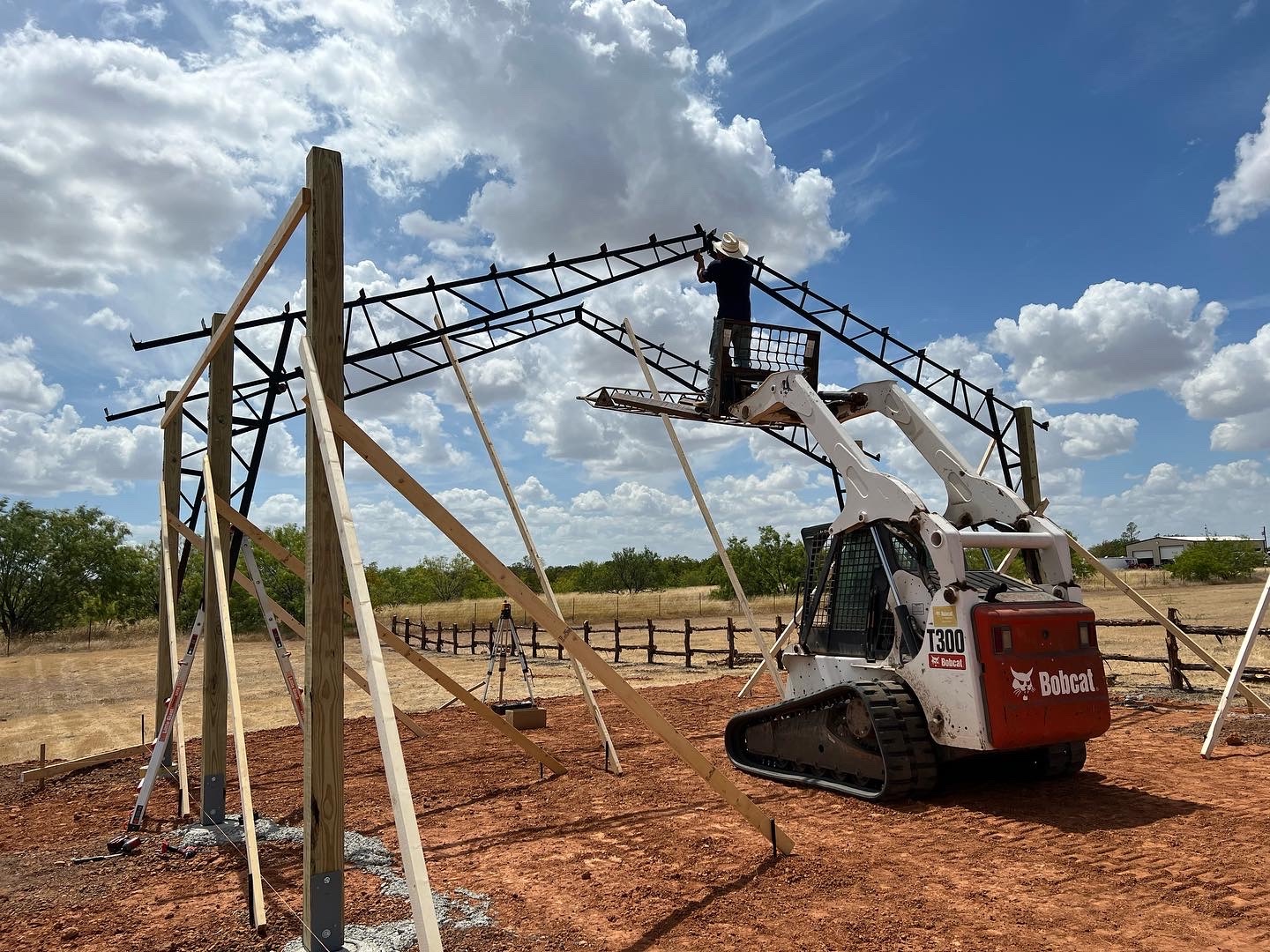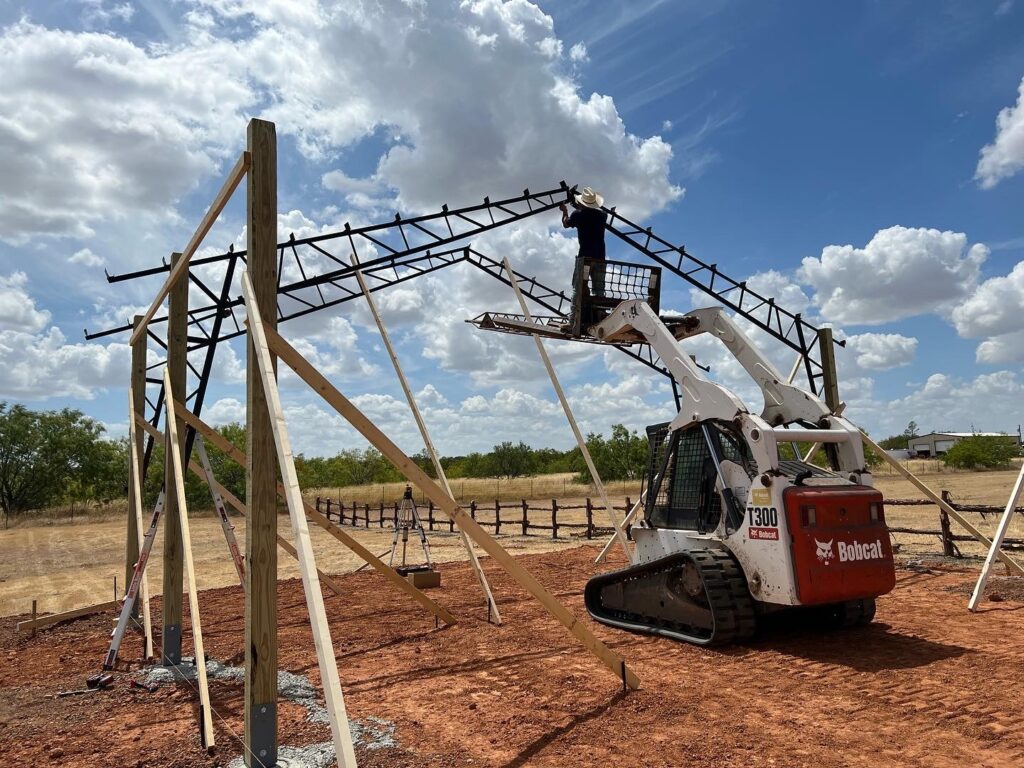 In 2000, my parents were looking to diversify and find another means of supporting the farm. They discovered a newer concept of inviting the public to the farm to take part in a "corn maze". So, they decided to start the area's very first "Corn Maze" and a unique design was cut by my father, Jan Lawyer, using a skid loader. Growing up as a kid, some of my fondest memories are the days and nights I spent as a kid working for my parents at the farm and running the Pumpkin Cannons my father built. More about those cannons later 😉
On December 15, 2013, my father, Jan Lawyer passed away after fighting a tough battle against Brain Cancer. Although he endured several surgeries, a few rounds of chemo and radiation for just about 2 years, he still worked on the farms he loved and enjoyed every day he could.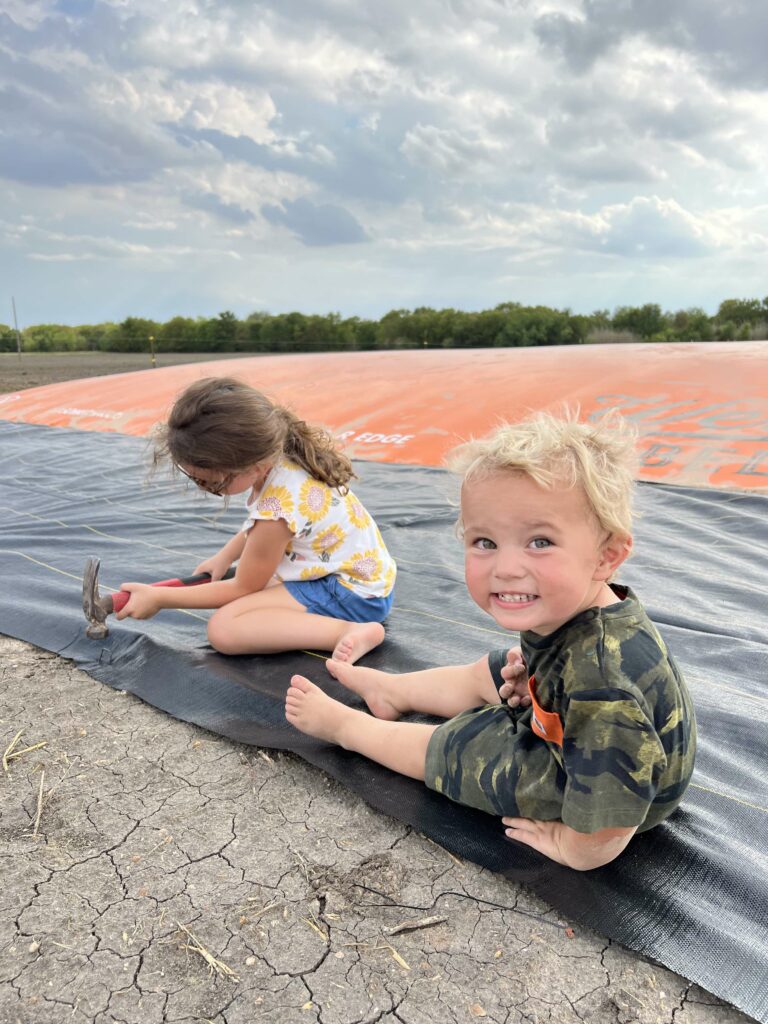 In 2016, after struggling to keep the farms afloat for a few years, we purchased them to continue the farming operation.
All was going well until, in November of 2017, we welcomed our daughter Jana (who was named in memory of Jan) and in April of 2020, we welcomed our son Weston.
After becoming parents to two young children, we realized our priorities were changing and juggling so much (and being involved parents) just wasn't possible.
We were farming a lot of land, running a business that grew overnight (with 90+ staff members), and I (Taylor) was a well-established Realtor and team leader for a busy Real Estate team. It was exhausting and meant lots of long days and nights for our family. So, we decided that our young family needed to make some major changes to ensure that we were able to raise our children ourselves and to have more quality time together.
With the pumpkin patch business running for 22 years, thousands of visitors from all over came annually to enjoy the new activities and attractions and to take a hay ride and pick a pumpkin.  Many of which we recognized and talked to year after year as a visit to our farm was a yearly tradition for them. Making the decision to close it down was one of the hardest decisions of our lives. We loved our farm and we poured our hearts and souls (and savings) into it and choosing our family over it, was really difficult (if I am being honest).
However, we were reassured of our decision when we found the property for sale that made us first fall in love with the Waco, TX area: 7 acres of land with three beautiful tiny homes rented through Airbnb in the Gholson area. We had been staying at these homes yearly since 2018 and immediately felt "it was meant to be". We offered on these first as the idea of "hosting" others in this wonderful community was a dream come true. When our offer was accepted on this beautiful property, we started to look for a farm to put down new roots on. After months of searching for the "perfect" property, we found this beautiful piece of land for sale in West, exactly where we wanted to be. We truly felt that God made all the pieces just fall right in place for us to make the leap of faith and make the change.
So, yes, we sold everything we owned and decided to start over here in West, TX doing what we love most: Spring & Pumpkin Festivals on the farm. It is a true passion for us and there is nothing we love more than brainstorming new activities for children to play on, growing specialty crops (like Sunflowers and Pumpkins) for guests to enjoy, and overall creating a truly "fun" place for our community to come spend a day.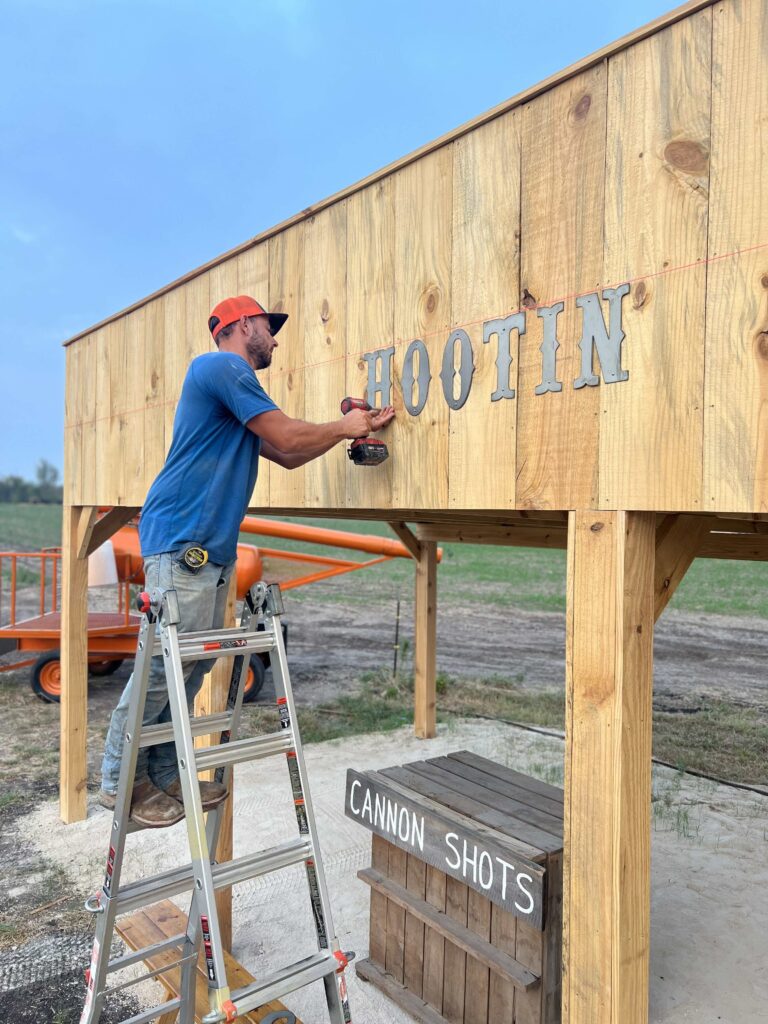 We spent much of November & December 2021 moving our family and (some) of our farm equipment across the Country. Then we got to work in January 2022 to build out the farm. We've been building ever since!
We hosted our 1st Annual Sunflower Festival for 6 weekends in May and early June 2022. Despite starting out with cooler than average temperatures which stunted our flowers in early April, to record-breaking temperatures that really stressed our flowers in May, complete with a "severe drought" we were still able to pull off an amazing 1st annual Sunflower Festival!
Then we got to work again in the summer of 2022 to build more things and prepare the farm for our 1st Annual Pumpkin Festival in the fall. We then opened for 8 weekends total and had a fantastic fall season at the farm. We are so grateful to all of those that came out to support us and we look forward to many more years of festival memories on the farm with y'all!
Now, about that Pumpkin Cannon, we have brought our Pumpkin Cannon to Texas and we will have it available for Pumpkin Chunkin' (yes guys, we said Pumpkin Chunkin'!) every fall at the farm! A visit to the farm each fall is guaranteed to be fun for everyone because who wouldn't want to shoot pumpkins?!
Stay tuned for upcoming events on the farm!
We can't wait to meet y'all!
-Taylor