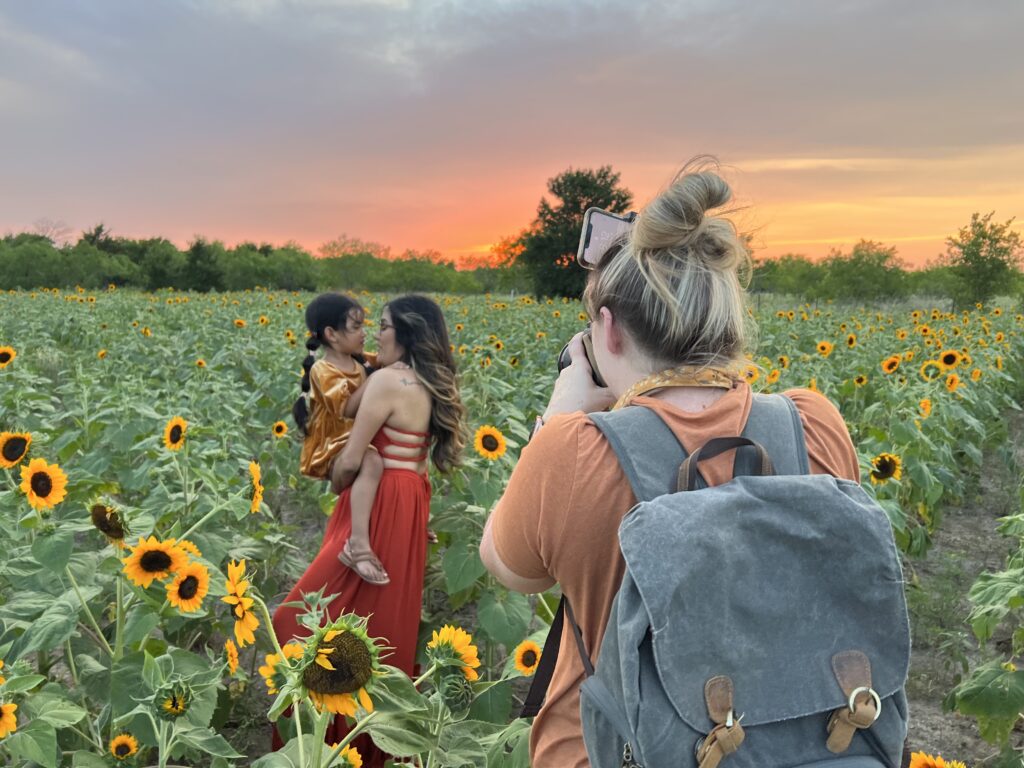 **This only applies to Professional Photographers that are being PAID for their services**
Regular customers, taking their own photos, do not need a photographer's pass.

The Photographer's Pass is good for the Sunflower Festival season ONLY.
Currently projected for May 7th- June 26, 2022.

Photographer Fees on the farm:
General admissions for all guests will be required during our festival hours (Saturdays 10am-8pm & Sundays 12pm-6pm). The photographer pass will get ONLY the photographer in for free.

No admission fee is required for you or your clients if you visit outside of the festival hours.
(You must make an appointment to visit the farm outside of Festival Hours by sending us an email to: info@WesternBelleFarm.com and getting a confirmed appointment return email) We limit each time slot to a maximum of 3 photographers to ensure there is plenty of room for the photos to be taken.

We can not guarantee the bloom dates and quality of the sunflower field. We will be posting regular updates via social media and our website. Please stay posted to those for the updates on the Sunflower Field. The flower field is in bloom now but stay tuned as we transition from one field to the planting planned for Mid-June!

If you have any questions, please let us know by contacting us. We have a beautiful property that you are welcome to utilize other than our Sunflower Field 🙂

Thanks for considering our farm for your Photography Sessions!