The Birthday Barn must be reserved in advance and does book rather quickly. To inquire if the Birthday Barn is available, or to reserve one for your desired date, please fill out the form below:
Booking for our 2023 Spring Festival will be opening in March 2023!
We have a private Birthday Barn that is rented on a first-come first-serve basis. It is located conveniently near the entrance for guests to easily find while still central to the activity area. With the rental of the Birthday Barn, you will get 4 picnic tables, (2) folding tables for food and a trash can. The rental is $25 for 1 time slot.  
TIME SLOTS AVAILABLE:
Saturdays: 10am to 2pm -OR- 2:15pm to 6:15pm
Sundays: 10am to 2pm -OR- 2:15pm to 6:15pm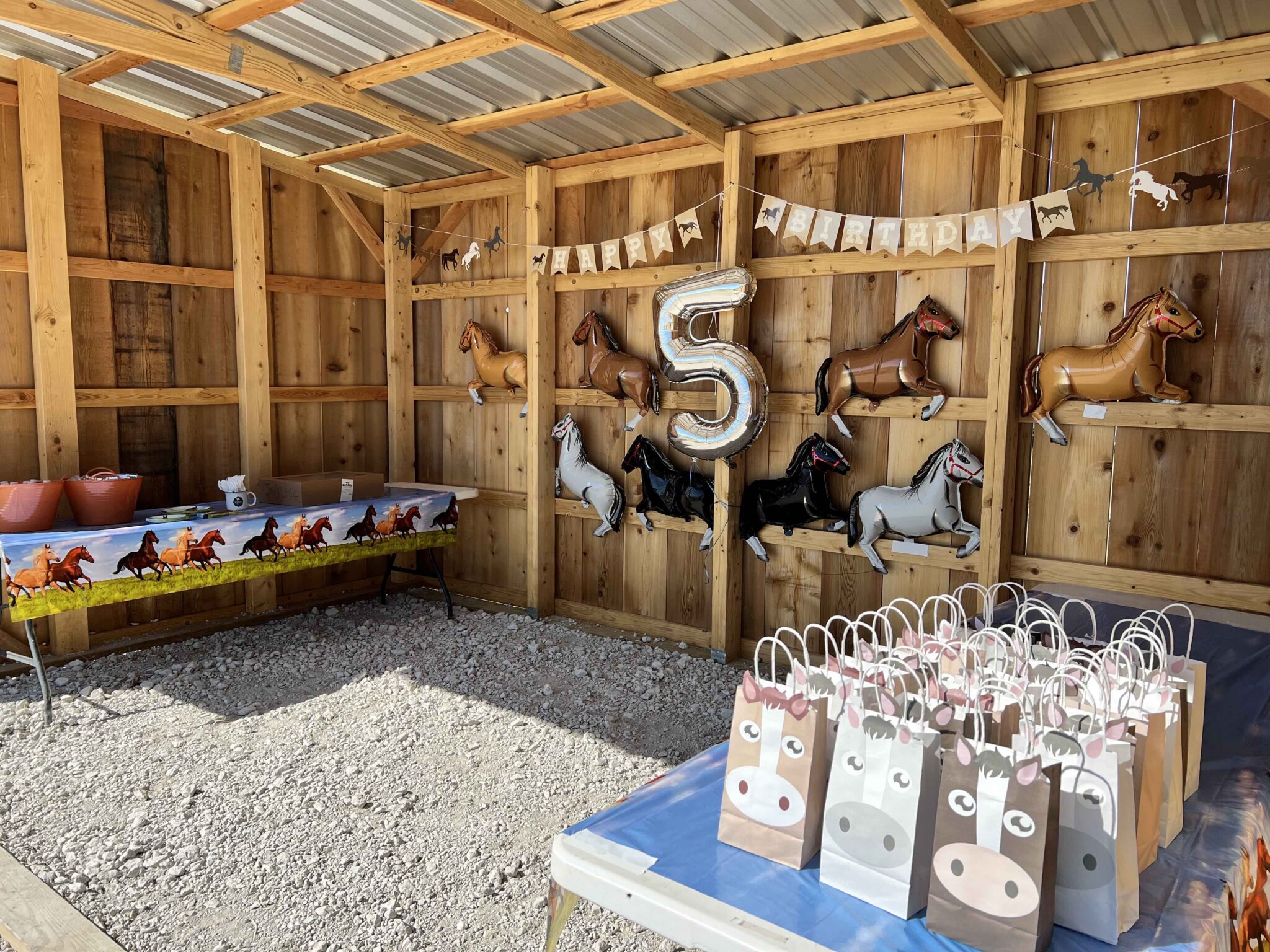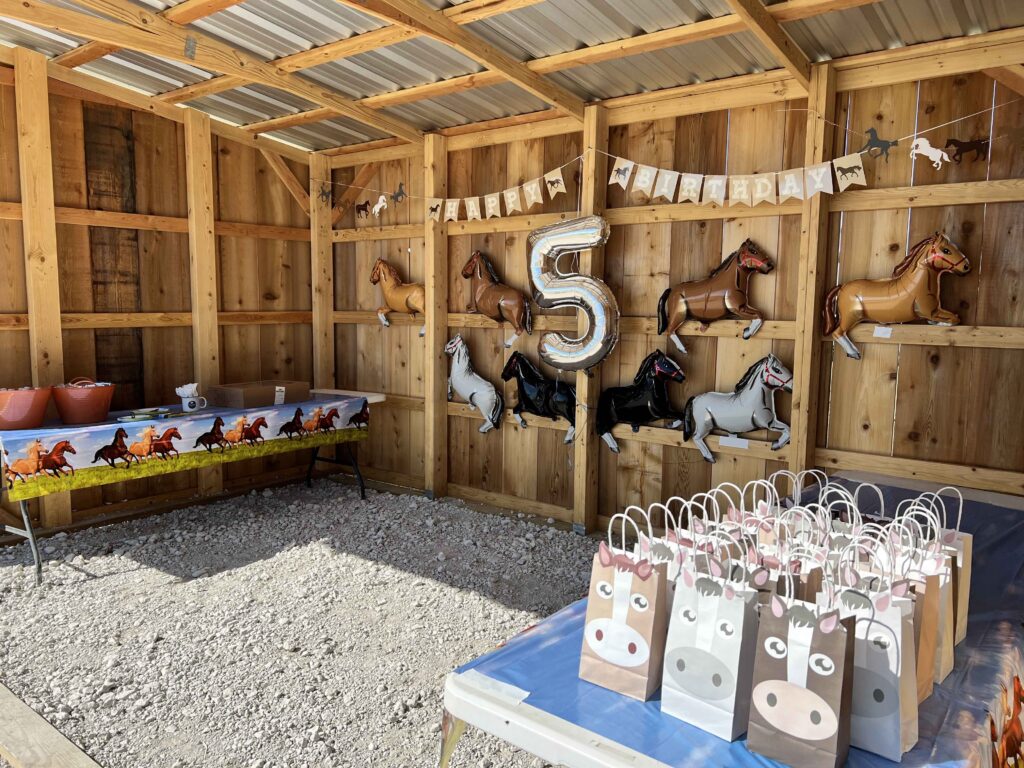 All birthday guests will be given $3 off the regular General Admission rate at the admissions building on the day of your reservation! 
*Please note, all visiting parents/adults will have to pay admission to enter the farm. Please have them mention your reservation upon arrival.
If you are paying for admission for your guests, we ask that you provide a guest list to give the admission building staff upon your arrival. You will be charged for the admissions on that list. We will check off the guests as they arrive and direct them to the Birthday Barn. At the end of your party, please return to admissions and if there are any guests on your list that did NOT attend, we will refund you for the unused ticket(s). 
PLEASE NOTE: Filling out this form does NOT confirm your reservation. Your reservation is not confirmed until it has been paid for via a link we will send you in response to submitting this form below. All reservations must be paid for at least 30 days prior to the reservation date or we will make the date available to others.
Birthday Favors available: For $1/each, we can provide you with animal feed cups to use as party favors. They can be purchased the day of the birthday at the farm.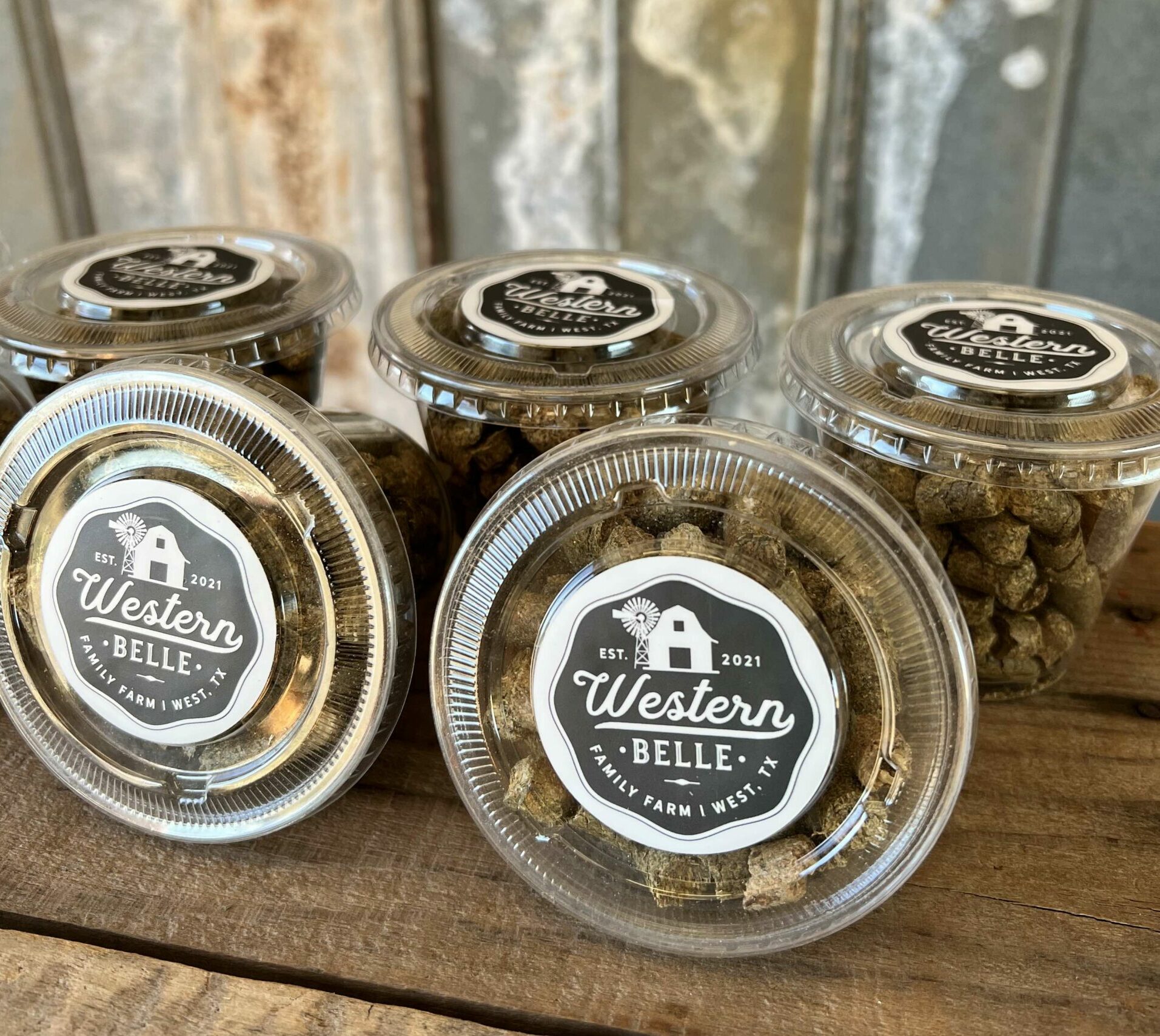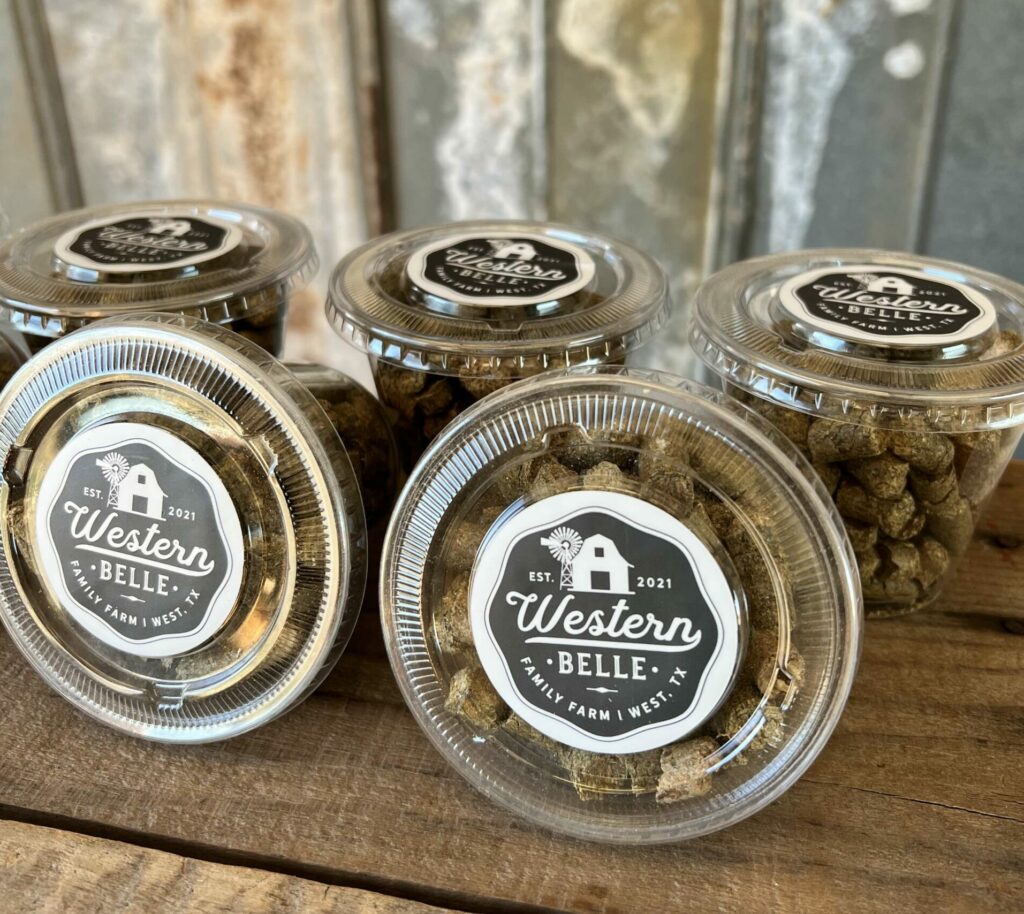 Thank you for your interest in having us host your Birthday Party!
Booking for our Spring 2023 Festival will be opening in March 2023!