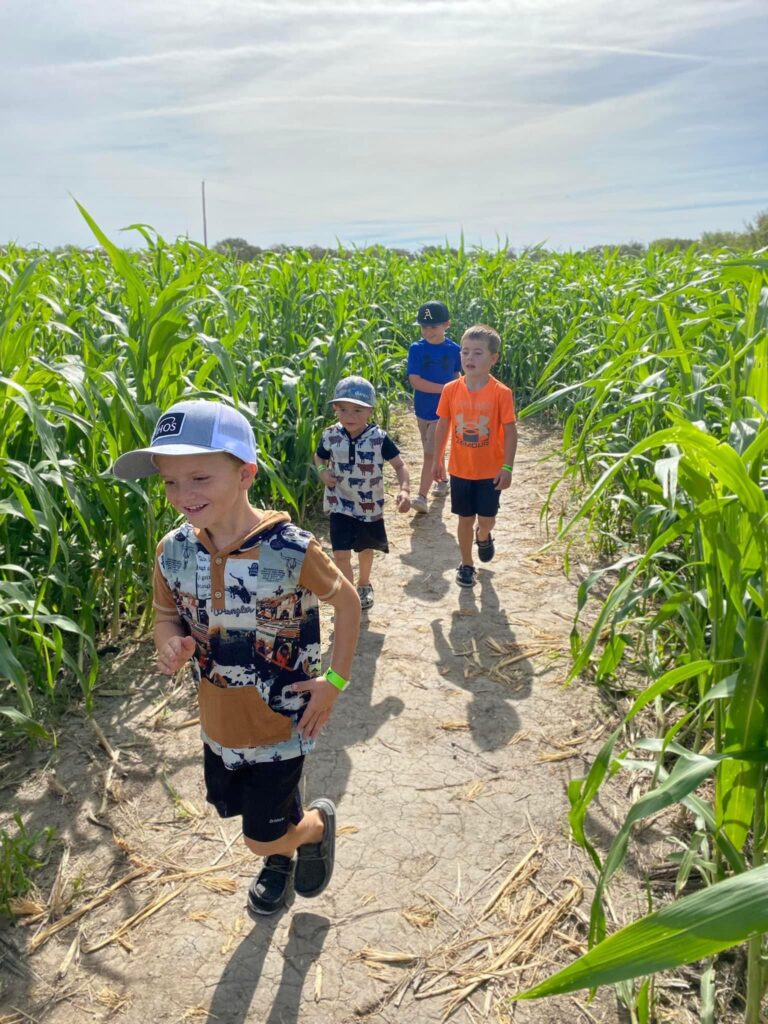 We finally have our first 4-acre Maze at Western Belle! Come get lost in it!
With little water left to irrigate with this summer, we had to pray that we'd receive enough rainfall to help our maze grow. Thankfully this fall season, it did! It was a little behind schedule as it didn't start to sprout until September 1st (two months after planting it) but, we now have a beautiful maze for you to get lost in!
Growing up at Maryland's largest corn maze (with over 6 miles of trails!), getting lost in a maze is a fall tradition for our family. We have struggled to have enough water to get a maze at Western Belle so far, but we are grateful for the one we have for this 2023 season!
We had called off the professional maze designers due to the drought, so when the maze started to sprout in early September due to a rainfall in late August, we decided to go ahead and cut a path throughout it. We officially have our first maze at the farm for fall 2023 and we are excited to continue this tradition (and improve it) in the future!