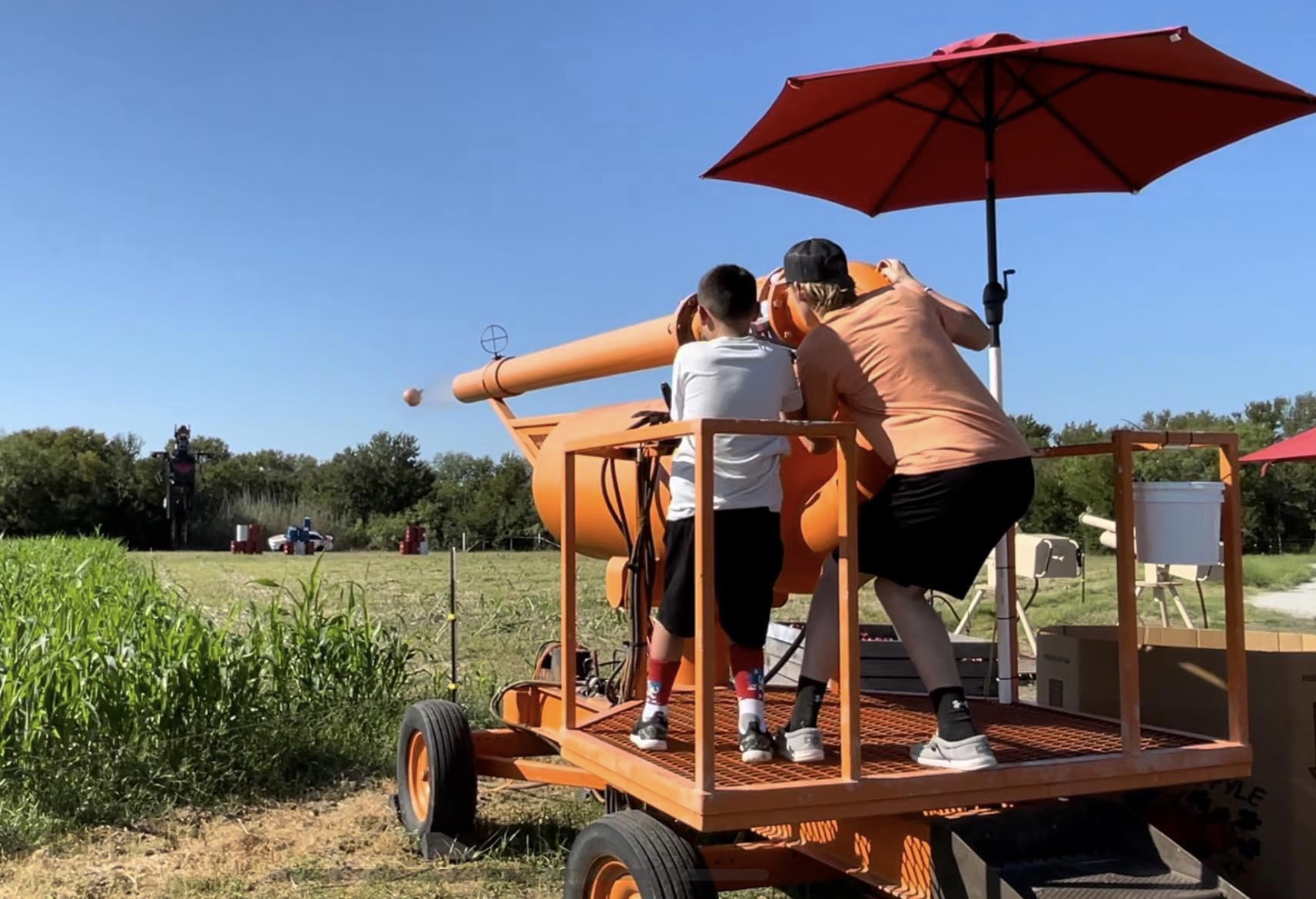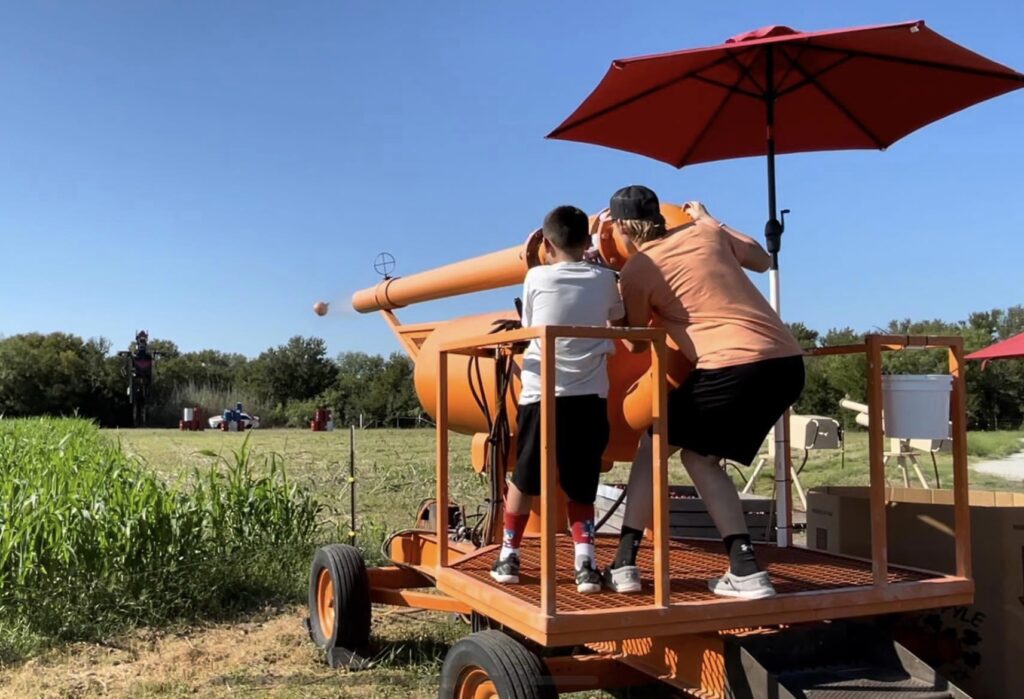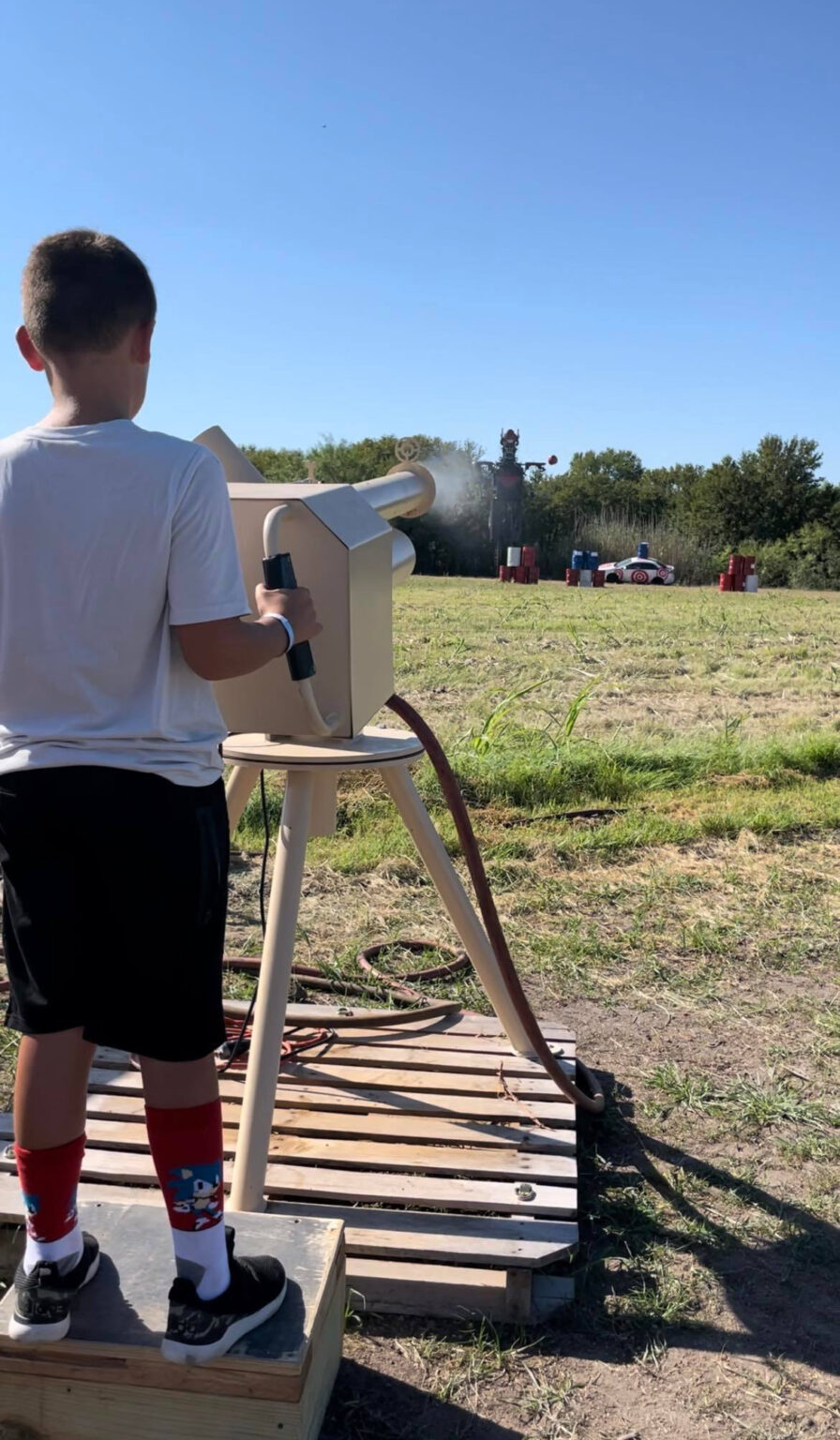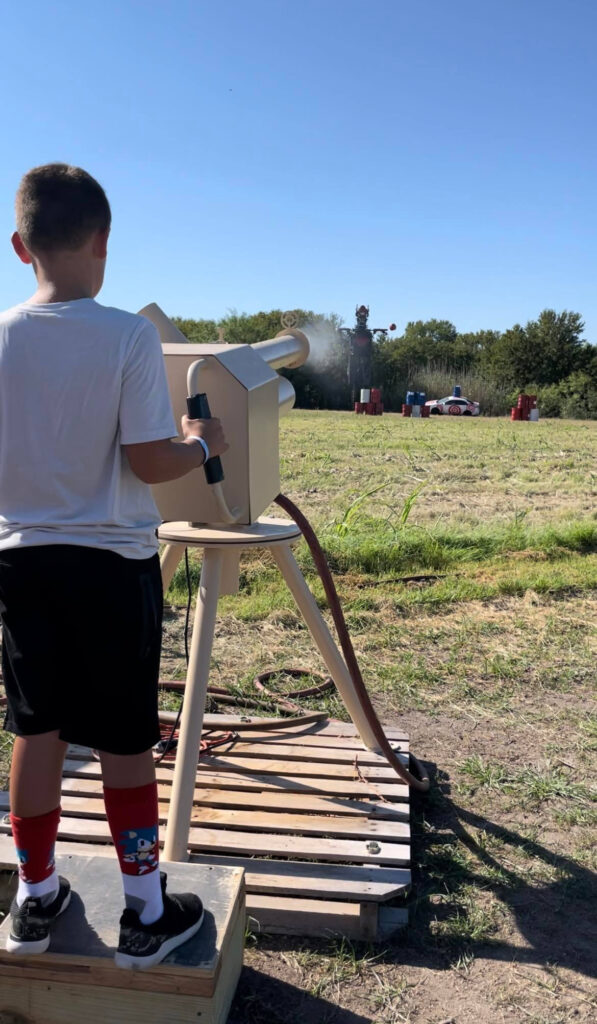 Come have an absolute BLAST at the farm! Shoot some apples AND pumpkins… but it gets better… We built a giant metal sculpture out of an old farm truck that we call "The Transformer" and it is your target!
The apple cannons are enjoyed by all but easier for the younger ones to shoot.
The Pumpkin Cannon is recommended for ages 15+ as it has a handle that can be hard to pull… but it is also so thrilling to pull it and fire that pumpkin!
Guaranteed to make it a memorable day at the farm by not only picking some pumpkins… but by SHOOTING them too! 🎃
PRICING:
10 Apple Cannon Shots for $6
4 Pumpkin Cannon Shots for $12
(Sourcing these projectiles is expensive, but it is worth every penny 😉 )